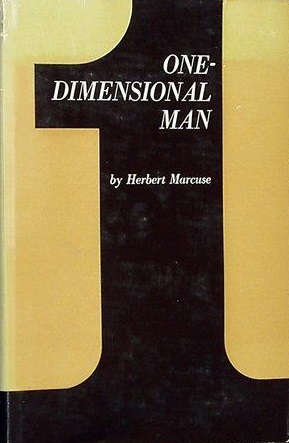 Make America Great Again. This is the slogan of Donald Trumps campaign that I have to keep hearing again and again as the 2016 election looms over our heads.
The 2016 election cycle is shaping up to be just like 2012 and 2008 with fewer options and far worse choices across the board.
In 2008 I was working on the Ron Paul Campaign. I got behind Dr. Paul because he was the only candidate that stood out to me who in the very least was telling the truth and had 8-term congressional voting record to back it up. His ideas resonated with me. Talk of limited government, conservative economics and internet neutrality seemed were important matters to me and a lot of other Americans.
Unfortunately, in both those elections, Dr. Paul lost. In fact he didn't even come close. People would ask me why I was working on a losing campaign, and told me I was throwing my vote away. I simply replied that I was going to get behind and vote for the person I believed was best for the presidency and that I didn't care about what the news was saying or any of the bullshit you hear from people who only talk politics every 4 years when it's on the T.V. everyday.
I remember all of the blatant tactics the media used to skew the polls for Dr. Paul, and the last minute changes by the RNC to keep him off the debate stages. I remember Dr. Paul barley won the Ames straw, then won the CPAC straw poll and then when he poled higher in the preliminary debates, FOX News decided just skirt the issue. Below is just one of many videos that outline just a couple of the events that took place.
After watching the Republicans tear themselves apart in the months following and ultimately losing the presidency to Obama for another 4 years, I was convinced that there was no place left in American Politics for anyone that was going to attempt to defy the establishment.
Now without getting all conspiracy theorist on you, I think when we look back at the case of Dr. Paul, most people would agree that the media snuffed him and that his attempts to bring subjects to the light like blowback, foreign intervention, auditing of the FED and the out of control budget deficit were not met with kind regard by the RNC, media and virtually the "establishment" as we know it.
What I learned during this time was that if the establishment (AKA media, RNC, Democrats super PACs etc.) could simply get the message across to the American Public that Ron Paul couldn't win, then it would come true and it most certainly did.
The most common thing I would hear back in 08 and 12 when speaking and or advocating about Ron Paul was the logic behind the idea that Paul didn't have a chance to win, therefore I would be throwing my vote away, and hence I am voting for someone else.
Well Clinton and Trump are among the most disliked Candidates to ever run for President according to this poll.
History is repeating itself once again and we are seeing it play out right in front of us with Gary Johnson. In the next couple of weeks I am going to release a series of blogs as these event unfold, and it should get pretty interesting.
Keep this in mind when you are reading these…..
I have voted both republican and democrat evenly since I could vote
I am registered as a democrat currently, but have been registered as a republican, democrat, independent and libertarian in the past.
I usually follow the money and that leads me to the real answers.